NEW 5 STAR FAVORITE – NOW LIVE: Runaway Road by Devney Perry (Read my Review)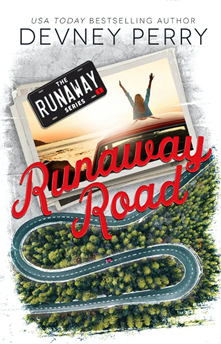 HOLY FREAKING SQUEEEEE!!!! This was the most DELIGHTFUL and heart-warming romance!!! It was an absolutely PERFECT read with a gorgeous love story full of happy feels! I loved everything about this book – it had just enough angst to keep my heart racing, but was also genuinely so sweet!! This is a super addictive story – I didn't put it down from the moment I started until the last word of the epilogue!! The heroine is strong, the hero is swoony, and it's quite a unique, unexpected love story with mature characters that made for a really refreshing read. I LOVE LOVED LOVED this and would definitely recommend everyone to grab a copy – it's now live and it's a new 5 STAR FAVORITE!!!!!

RARE SALE + TOP FAVORITE: The Simple Wild: A Novel by KA Tucker (Read my Review)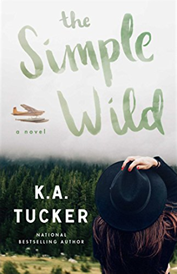 This is a SUPER RARE SALE and this book is absolutely AMAZING!! It's one of the best books I've read in the past few years. It was breath-taking, captivating, and beautifully written. It drew me right into the story — the adventure, the romance, the family, the love, the loss, and the healing. It was slow-building and slow-burning, but the sheer depth of the emotion had me sobbing like a baby even while I was smiling!! I absolutely LOVED everything about it. This book was a true ESCAPE. It was a LOVE story, an ADVENTURE story, a story of how sometimes the most unexpected roads lead you to the best places. THIS BOOK WAS AMAZING!! A stellar story and a rare 5 STAR FAVORITE!!!! It's a standalone! Be sure to grab a copy of The Simple Wild while it's on sale!! This can standalone (fully) but if you've already read and loved this, the author released a surprise sequel which is also live Wild At Heart!
WEEKLY NEW RELEASES RECAP
LATEST BOOK SALES
UPCOMING BOOK RELEASES
BOOKWORM STORE
WHAT KIND OF BOOKS ARE YOU LOOKING FOR?
__________________________________
Let me know if there are any other books you're loving right now too!!
LET'S STAY CONNECTED
To get these lists sent to you every week, subscribe by email.
FOLLOW THE BLOG
Facebook | Twitter | Instagram | Pinterest | BlogLovin' | Google+ | Goodreads