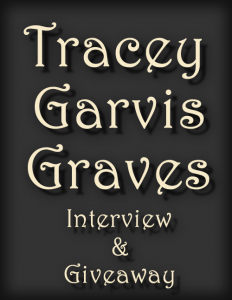 .
Today's Author-a-thon feature is Tracey Garvis-Graves!
She is the bestselling author of one of my most favorite books in the world "On The Island" and a brilliantly gifted story-teller who perfectly captures and portrays intensity of her characters' journey and love.
Its one of the few books that I've taken the time to re-read because it was just that wonderful!
Scroll down for book info, a fan Q&A with Tracey, and… a *SIGNED* GIVEAWAY!!
.
.
Be sure to check the bottom of the page and
ENTER TO WIN A *SIGNED* COPY OF "ON THE ISLAND"!!! 
.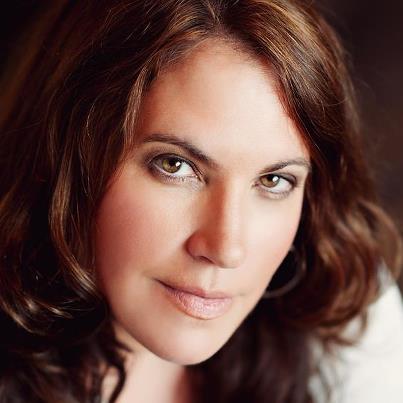 TRACEY GARVIS-GRAVES
Author of the USA Today, Wall Street Journal, and New York Times bestseller On the Island.
I have horrible eye-hand coordination.
I change my hair color frequently.
I love going to psychics.
I know all the dialogue from Sex and The City.
I love karaoke.
I like red roses but not on Valentine's Day.
I am mathematically challenged but I can spell almost anything.
I am horrible at geography.
I broke my arm on the playground in 3rd grade.
I love Google but I HATE Google Apps.
I don't enjoy gambling.
I love to cook for other people.
I can't stand beef.
I read extremely fast.
I love stormy weather. Snow, thunder, ice, whatever. I love them all.
I believe in karma.
I am 5'9″
I prefer music over television.
I have an IRA, a BBA, and a BOB.
I've somehow never been arrested.
I use really big words when I talk.
I always know what they mean.
I am a morning person.
There is nothing low maintenance about me.
I! LOVE! WINE!
I talk too loud.
I have a twin sister who is nothing like me.
She is EVEN louder.
I love the F word and use it frequently.
I pee my pants when I jump, cough, or sneeze.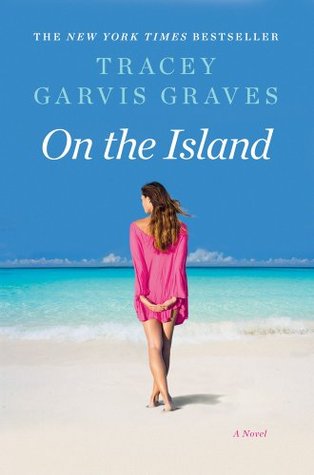 ONE OF MY ALL-TIME FAVORITE BOOKS
When thirty-year-old English teacher Anna Emerson is offered a job tutoring T.J. Callahan at his family's summer rental in the Maldives, she accepts without hesitation; a working vacation on a tropical island trumps the library any day. T.J. Callahan has no desire to leave town, not that anyone asked him. He's almost seventeen and if having cancer wasn't bad enough, now he has to spend his first summer in remission with his family – and a stack of overdue assignments – instead of his friends.
Anna and T.J. are en route to join T.J.'s family in the Maldives when the pilot of their seaplane suffers a fatal heart attack and crash-lands in the Indian Ocean. Adrift in shark-infested waters, their life jackets keep them afloat until they make it to the shore of an uninhabited island.
Now Anna and T.J. just want to survive and they must work together to obtain water, food, fire, and shelter. Their basic needs might be met but as the days turn to weeks, and then months, the castaways encounter plenty of other obstacles, including violent tropical storms, the many dangers lurking in the sea, and the possibility that T.J.'s cancer could return. As T.J. celebrates yet another birthday on the island, Anna begins to wonder if the biggest challenge of all might be living with a boy who is gradually becoming a man.
My spoiler-free review of ON THE ISLAND
(5++ stars!!!)

This is an absolutely beautiful, unique and unforgettable story about survival and love.
Its well-written, riveting and heartfelt. The ending and epilogue brought the happiest tears to my eyes. I honestly don't have one single complaint to make about this book.
I absolutely adored  it.
"I love you, Anna."




The surprised look on her face told me she 

hadn't

 seen that coming.




"You weren't supposed to fall in love," she whispered.




"Well, I did," I said, looking into her eyes. "I've been in love with you for months. I'm telling you now because I think you love me too, Anna. You just don't think you're supposed to. You'll tell me when you're ready. I can wait." 

Here are some of our readers' questions answered by Tracey.
Paula N  ~  Did you know how TJ and Anna would end up when you started writing OTI?
.
Tracey  ~   Yes and no. Because I was writing a romance novel, I knew the hero and heroine had to end up together and have a happily ever after. But I didn't realize until the end that they would marry. I remember thinking that I had written myself into a corner because surely no one would buy this relationship. But I think they did 🙂

Clista S  ~  How long did it take you to write OTI?
.
Tracey   ~   About 18 months total, from first word written to uploading to Amazon, Barnes & Noble, and Smashwords. The actual drafting, revising, and editing took 12-14 months, and the rest of the time was spent preparing to self-publish. I hired a developmental editor, copyeditor, and formatter. I also chose my cover and wrote my product description.

        Allie M ~ How did you plot out your story? Some people find it best to do an outline first, sort of draw it out, while others just free write and either go start to finish or write whatever comes to mind and pieces it together later…what worked for you while writing "On the Island"?
.
Tracey    ~  I had a general idea of the beginning, middle, and end. I am more of an outliner than a pantser, but one of the things I love the most about writing a book is watching the story change. I also write scenes out of order.

        Audrie C ~  Love the book!! Do you ever feel hesitant about approaching a topic that might be controversial?? How do you approach that issue??
.
Tracey  ~  Yes! I was extremely nervous. But I knew that there was nothing illegal about their relationship and I wanted readers to fall in love with T.J. and Anna and more importantly, root for them to fall in love with each other. I felt the storyline was worth the risk.

JoJo P  ~  Given the chance, would you agree to spend just 1 year on a deserted island if you knew for sure you would be rescued at the end of that year?
.
Tracey   ~  It depends on what supplies I could have with me. If I had most of the basics, I might do it (as long as someone was there with me).

Natalie W  ~ Where did the idea for OTI come from?
.
Tracey   ~  I'm a HUGE desert island fan. I loved The Blue Lagoon and my husband and I are huge fans of the T.V. show Lost. I also loved the movie Castaway, but it bugged me that Tom Hanks was all alone on that island (I didn't quite buy the relationship with the volleyball). I wanted to put two people together on an island (two people who really shouldn't be together) and then see what would develop. They would obviously bond, but what would happen if they were rescued and had to return to society.

Enter the Rafflecopter link below to win a
*SIGNED* PAPERBACK OF "ON THE ISLAND"!!! 
Open internationally.


TOMORROW'S *SIGNED* GIVEAWAY
11:00 AM EST
featuring
N I C O L E   W I L L I A M S
(author of Crash )