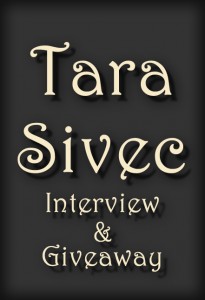 Kicking off the 22-22-22 Author-a-thon is the amazing Tara Sivec!!
Many of you know her as the person responsible for making you laugh yourself silly in her debut novel Seduction and Snacks.
No book has EVER made me laugh as hard as Seduction & Snacks. I giggled, squeed, snorted, and cried with laughter to the point where I'd have to stop reading in order to catch my breath!!

Here you will find all the info on Tara, her books, a teaser from her new romantic suspense novel, as well as an Q&A from the readers and…
an international GIVEAWAY!!
.
Be sure to check the bottom of the page and
ENTER TO WIN A *SIGNED* COPY of TROUBLES & TREATS!!! 
.