4 stars.
I gotta say I did like this book, but I didn't love it nearly as much as the first one.
Jet meets Eddie when she gets a job working at the coffee shop run by Indy (the heroine from book 1). Jet is trying her best to get by working two jobs while taking care of her mother who has suffered from a stroke. Eddie is a cop who works with Lee Nightingale (the insanely HOT hero from book 1). They have nearly instant mutual attraction but while Eddie tries his best to act on it, Jet tries her best to deflect his efforts. Then in walks her Dad who has gotten himself indebted to the wrong lone sharks who are willing to drag anyone into the mess and Jet ends up under Eddie's protection as he makes it his business to keep her safe.
Eddie was an awesome hero. He was HOT, possessive, protective, patient, caring and everything a hero should be – I absolutely loved him!! But Jet really brought the book down for me – she literally had no sense of self worth and her constant insistence right until the last page of the book that she didn't deserve Eddie/they weren't right for each other really frustrated me. I understand where she was coming from – her Dad abandoned her Mom when she was a kid so her faith in men was sorely shaken, but I still wished there would have been a point where she came around so we could actually see more of them as a functional couple. Eddie worked so hard to make them work as a couple (and in the end won of course) but I kinda wished that Jet would have tried a little harder too.
"Eddie, let me go!" I (kind of) shouted.
His arms tightened and he shook me a bit. "It's not gonna happen!" he shouted back.
As usual with all KA books, we have a wonderful mix of action and romance. And I absolutely LOVED that all the characters from book 1 that we have come to know and love not only showed up in this book, but were integral parts of the story. Also, I loved that the stories of the past couples continue in this book, they don't just become side characters, its absolutely wonderful to see them moving on with their lives together.
"Let me guess, this one has your protection too? What? Are you building a harem?"
KA is an absolute genius at building a complex network of relationships and friendships that just make me squee! There is a scene at the end where literally everyone works together and it gave me shivers!!
"Holy crap," I whispered. 
It was like the Justice League of Super Heroes but instead it was the Justice League of Hot Guys."
Also, with what I've seen of the other characters whose books are still to come, I know I absolutely cannot WAIT for their stories and I have heard that their heroines are not annoying so yay!! Mace in particular I have fallen in love with! He's tortured and dark and broody and HOT *swooon* … must. read. faster. lol
CASTING:
Buy ROCK CHICK RESCUE (Kindle)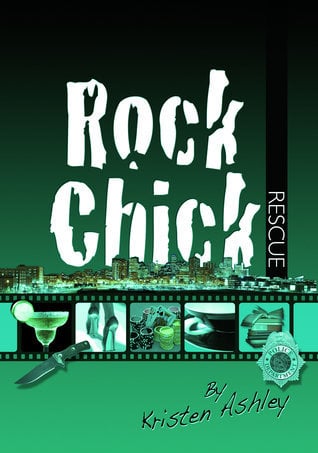 ** SERIES READING ORDER **
Book #1 — ROCK CHICK (Lee & Indy)
Buy for Kindle | Buy in Paperback | Read my Review
Book #2 — ROCK CHICK RESCUE (Eddie & Jet)
Buy for Kindle | Buy in Paperback | Read my Review
Book #3 — ROCK CHICK REDEMPTION (Hank & Roxie)
Buy for Kindle | Buy in Paperback | Read my Review
Book #4 — ROCK CHICK RENEGADE (Vance & Jules)
Buy for Kindle | Buy in Paperback | Read my Review
Book #5 — ROCK CHICK REVENGE (Luke & Ava)
Buy for Kindle | Buy in Paperback | Read my Review
Book #6 — ROCK CHICK RECKONING (Mace & Stella)
Buy for Kindle | Buy in Paperback | Read my Review
Book #7 — ROCK CHICK REGRET (Hector & Sadie)
Buy for Kindle | Buy in Paperback | Read my Review
Book #8 — ROCK CHICK REVOLUTION (Ally & Ren)
Buy for Kindle | Buy in Paperback | Read my Review